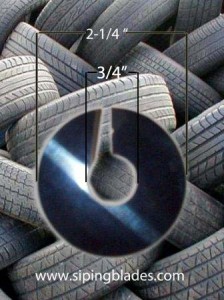 Prices:
Regular = $6.35 ea.
Heavy Duty = $7.49 ea.

Description:
Regular Siping Blades
– .025 inches thick,
Heavy Duty Siping Blades
– .035 inches thick.
The Heavy Duty siping blades last longer with less breakage.
These same blades are used by many large commercial tire stores. All of our siping blades are hand sharpened and fit most machines. If your current siping blades have these dimensions then it will fit your machine. If you are unsure about this blade working on your machine call for a free sample.
For bulk orders of siping blades or for a free sample call us at 208-356-3263 or email: ppccfabsales@gmail.com